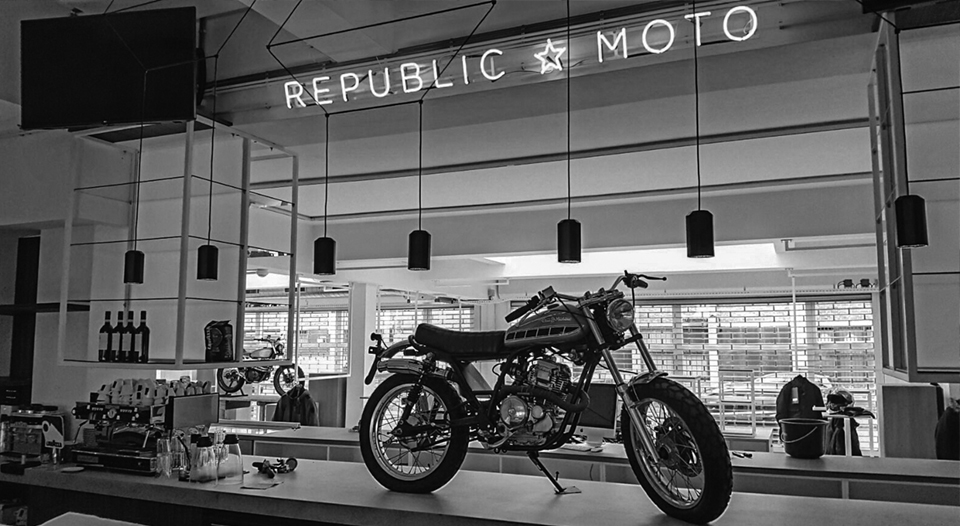 Have you heard about Republic Moto, Rotterdam?
They are opening in 2017. A restaurant, high-end store
with an old acquaintance of ours on display and for sale
The DEUS Bali bike we completely rebuilt some time ago.
This week we had the honor to visit
Republic Moto Rotterdam
before they officially open in early 2017.
What a great concept..We where blown away!