ABOUT US
RH MOTORCYCLES
Founded by Roy Holtman: Specializing in handbuilt, bespoke, concept and custom motorcycles. and Parts.
We are passionete about building rugged rides.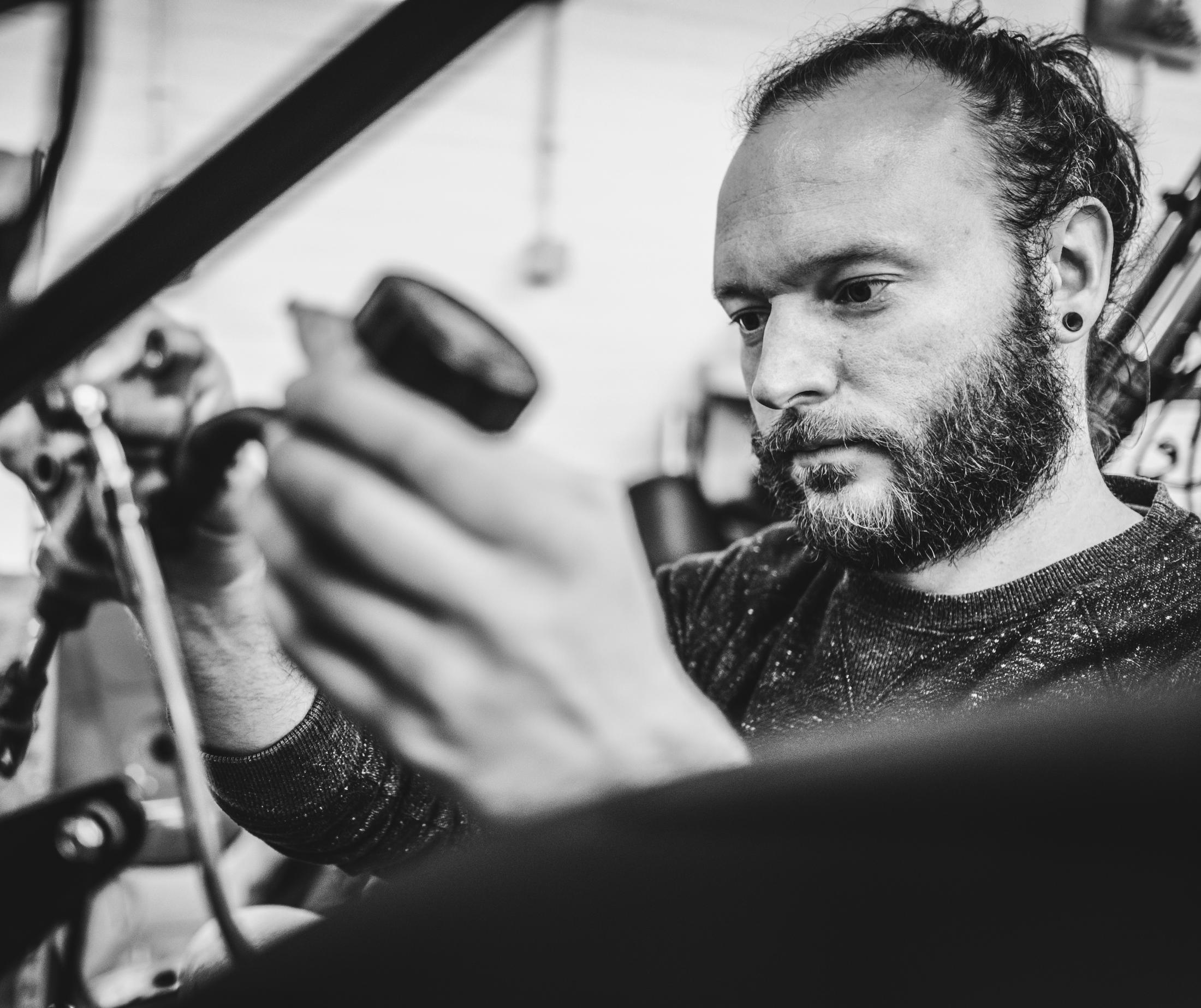 Roy Holtman is the owner and builder of bespoke concept and custom motorcycles at RH MOTORCYCLES, a motorcycle studio situated in the Netherlands.
With an education in art and design, and a life long love and passion for the two wheeled machines, these bikes are built with an eye for detail and technical support for the true venturer, besides there great looks.
All work is done in our studio, and by a network of specialists.
The signature "ARE AGE" brand logo is a self-deprecating reference to the Dutch accent when pronouncing the initials of his name.